Tattoo Removal Specialist
Luxe Laser and Wellness Spa
Laser & Medical Spa located in Cedar Park, TX
Not all lasers are created equal! Quality matters. Fastest tattoo removal in Austin! Don't waste your time or money! Do it right the first time! RethINKing your INK? Be Enlightened! Best in class tattoo removal technology. Sometimes the tattoo that once seemed like a great idea becomes a real embarrassment. Luxe Laser and Wellness Spa can provide expert Tattoo Removal for residents in the Austin Cedar Park, Texas area.
Tattoo Removal Q & A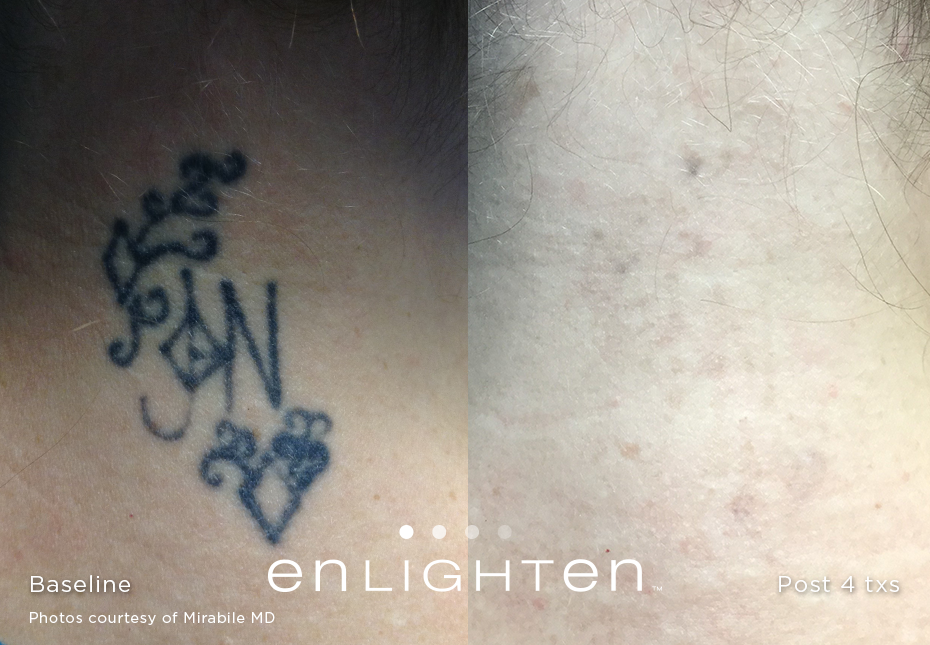 What Type of Tattoos Can Be Removed?
Thanks to the latest technology in laser tattoo removal, the Enlighten Laser, any color of tattoo ink can now be removed from the skin. Luxe Laser and Wellness Spa provides Enlighten Laser treatment to Austin area residents.
What Are Common Reasons For Tattoo Removal?
The reasons for tattoo removal are just as varied as the people who get this treatment. Many people are unhappy with the look of their faded or bleeding tattoos and simply want them gone. People who want to make sure that visible tattoos don't interfere with their acceptance in the military frequently opt for laser tattoo removal as well. Sometimes, tattoos need to be removed simply because they were a bad idea and are now a big regret.
What is the Enlighten Laser?
The Enlighten Laser is the most advanced and effective tattoo removal laser available today. The Enlighten includes a pair of picosecond lasers along with a pair of nanosecond lasers, making four lasers in total. Due to the varied wavelengths and the combination of laser types, the treatment provider has great flexibility in customizing the tattoo removal for the specific patient. Each color of ink responds best to a certain wavelength, so this multi-laser approach allows for effective removal of all colors.
How Do the Lasers Remove Tattoo Ink?
Lasers create highly focused bursts of light that are capable of destroying tattoo pigments. The laser energy will move through the upper layers of the dermis without causing damage until it arrives at the tattoo pigment. The pigment then absorbs the laser energy. This laser energy quickly causes a reaction in the pigment, and it starts breaking into particles. The particles will move through the body and will eventually exit the body through normal immune system functions.
How Many Sessions Are Required for Tattoo Removal via Laser?
It can vary by the size and complexity of the tattoo. While it is different for everyone, most patients will need more than one session. Three to six sessions is the average.
Words from our patients
"Luxe is a great little spa tucked away here in the Cedar Park/Leander area. The staff and nurses are very knowledgeable, friendly and make each experience enjoyable."

"Thanks for the amazing service!"